13th KOI World Cup & Training Camp August 2004
KOI 13 was another huge success. We were very gratified at the turn-out from the membership and were especially pleased that the Asian countries supported us so well and in particular the attendance from the Philippines. We were also pleased to welcome for the first time a Japanese contingent led by Senseis Haseme and Shin Tsukii.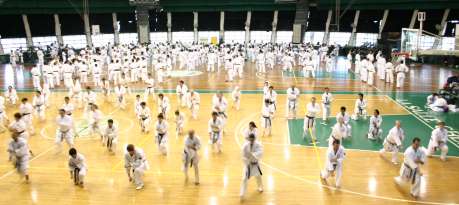 13th KOI Training Camp
Manuel Veguillas and his team at AAK Fitness Systems in Mandaluyong City deserve our congratulations on a tremendous effort. We expected no less from Manuel and his wife Josefina and all the Organising Committee at AAK Fitness Systems. Well done and thank you all for a memorable KOI 13 2004.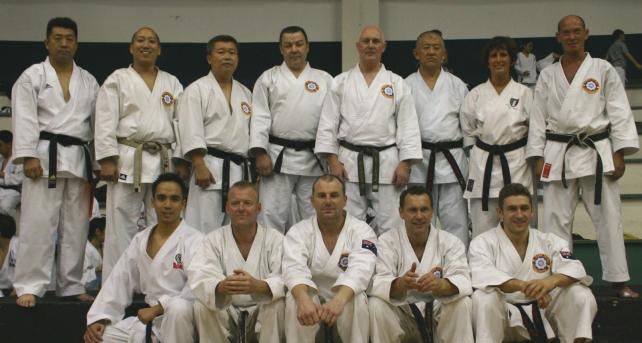 KOI 13 Instructors left to right, back row; Shin Tsukii, Ricky Lim, Loh Beng Hooi, Kamil Musin, Tommy Morris, Sensei Haseme, Gina Ragazzo, Jaap Smaal. Front row; Chino Veguilles, Alister MacAlister, Richard Callaghan, Steven Morris, Marco Mazzanti
Once again the KOI instructors excelled themselves and due to their expertise and teaching ability the membership had a Training Camp to remember. Our sincere thanks to them all.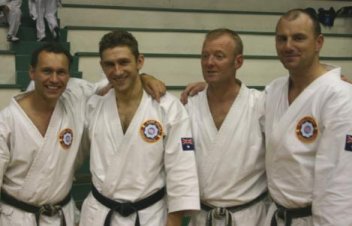 Instructors and friends, Steve Morris, Marco Mazzanti,
Alister MacAlister and Richard Callaghan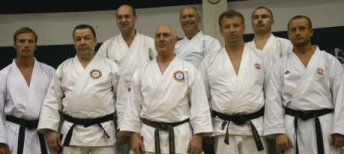 Tommy Morris with Kamil Musin and Kobe Osaka Russia Instructors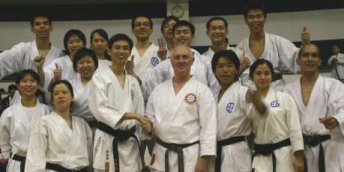 Tommy Morris with Dave Sung and Hong Kong group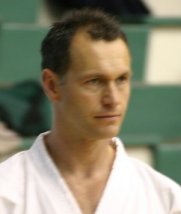 Kata Instructor Steven Morris Scotland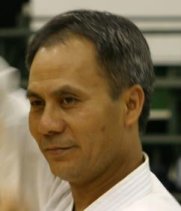 WKF Referee Pham Quoc Trong (Vietnam)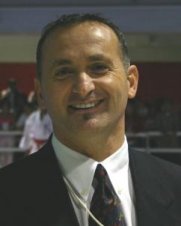 WKF Referee Con Kassis (Australia)

WKF RC Member Loh Beng Hooi (Sabah)

A young Russian competitor prepares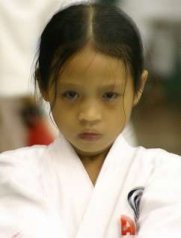 A young Filipina concentrates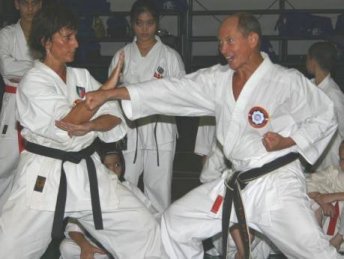 Gina Ragazzo and Jaap Smaal demonstrating Bunkai
13th World Cup Results
We had a great World Cup; injuries were few and superficial, which goes to show that with proper training, information exchange, and good referees, karate competition can be exciting, challenging and safe. Russia topped the medals table again and the full medal list can be downloaded by clicking here. The competition was a model of good sportmanship and cameraderie among competitors, coaches and officials alike. New friendships were made and old ones renewed. We look forward to KOI 14 in Moscow.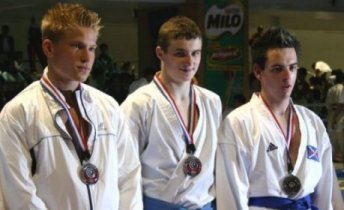 Euro Team and friends; Rene Smaal (NED),
James Brunton (NIR) and David Campbell (SCO)
---